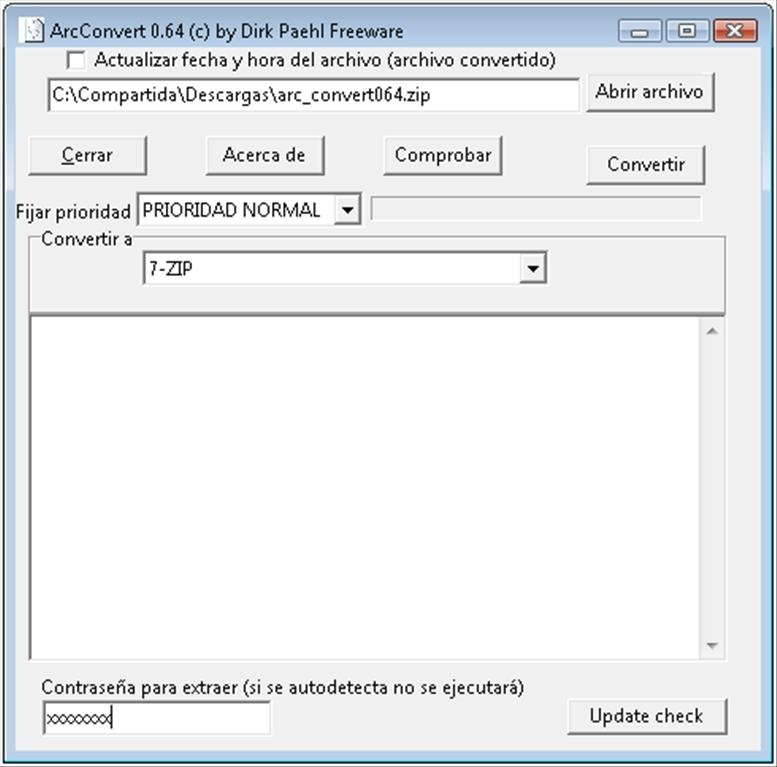 Many of the files available on the Internet are available as compressed files, and therefore it is necessary to have a compatible decompressor program to be able to access their content, or ArcConvert to convert them to a more user-friendly format.
Get a better level of compression
ArcConvert has been designed to be able convert any compressed file for easier handling, but it also has a second use that can be very useful for users, since can be used to achieve higher compression, so that the files take up less space.
What formats is it compatible with?
The truth is that you have to say that ArcConvert can open files in many formats: 7-Zip, LZH, CAB, ZIP, ARJ, ACE, RAR, TAR, TGZ, GZ, Z, BZ2, etc. And you can convert them to: ZIP, 7-Zip, CAB, LHA, TAR, TGZ, BZ2, YZ1, BGA, RAR, ACE, NOA32, PAQAR, UHARC, YZ2, DZ, HA, XZ, FreeArc, ARJ, PAQ9 o GZA.
Therefore, if you want have your files compressed in a format that is much easier for you to handle or you want to make sure that they take up the minimum possible space, you just have to download ArcConvert.