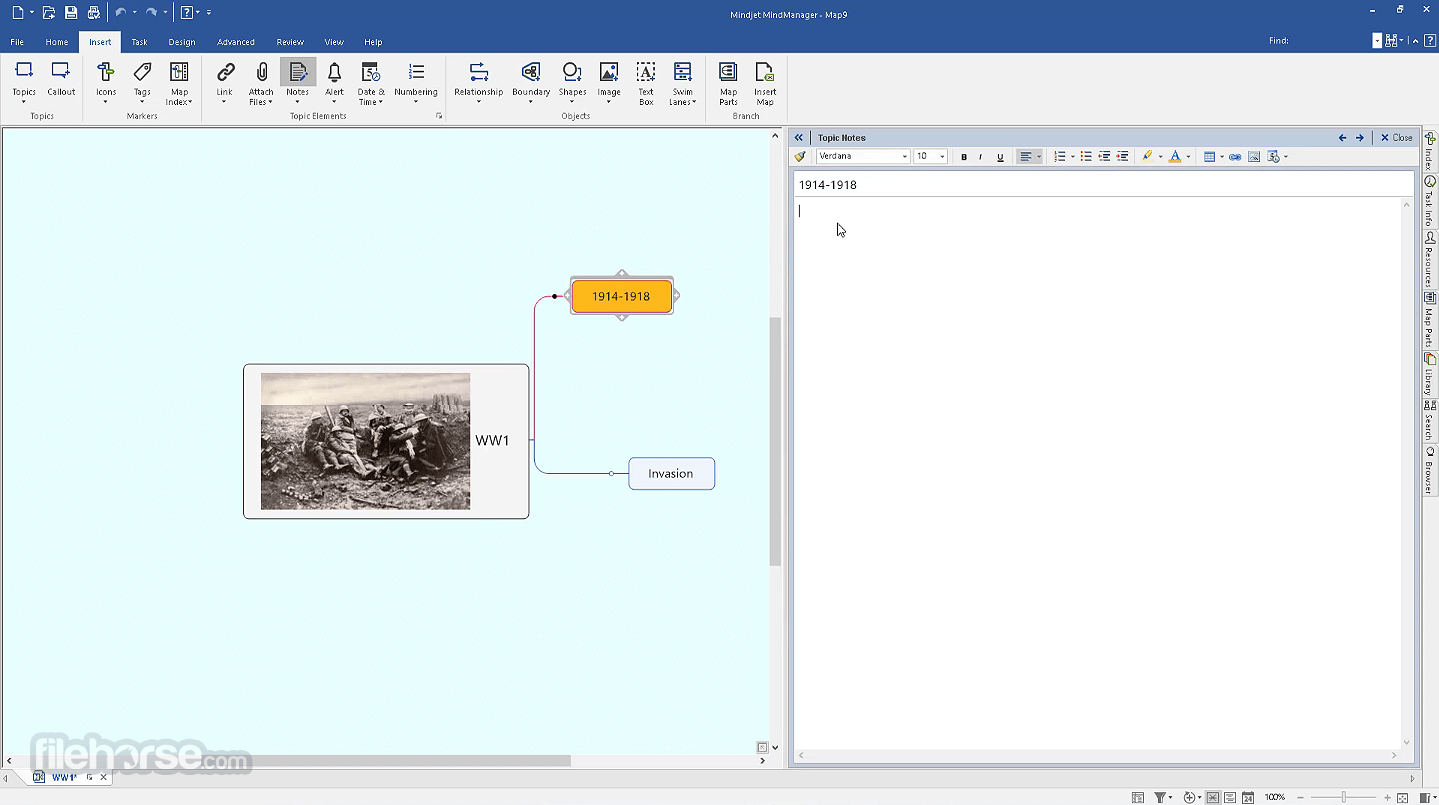 MindManager puts you in command of the information around your work, business, and world, rather than being controlled, confused, or overwhelmed by it. Amazing mind mapping and visual work management tool for PC! Process and organize information more effectively! Provide structure and clarity to plans and projects.
Rigid, linear tools can put your best thinking on the table. MindManager for Windows enables your brain to work with information the way it was designed, quickly and dynamically, so you don't miss a single brilliant idea or critical detail.
Productivity is not productive if you are working on the wrong things. It displays your tasks, ideas, data, and details in a shared context, so you can immediately see what's relevant, what needs to be prioritized, and what you can let go of.
Disjointed email chains, unproductive meetings, and misalignment are project killers. It allows you to consolidate all the information related to a project, plan or concept in a shared central portal that keeps your team on task, on time and most importantly, on the same page.
Mind Manager integrates dispersed data into a single structured dashboard and presents it as a unified whole, so that everything is connected and accounted for, everything makes sense, and everything is done.
Features and highlights
Capture everything
Mindjet MindManager works like a virtual whiteboard. It enables you to quickly capture ideas and information, then organize and contextualize them in the same place. Drag topics, draw connections between different ideas, and park related notes, links, and files where they belong – everything remains contained in a clear, easy-to-navigate map.
Organize with ease
MindManager maps are the ideal way to plan projects, analyze processes, and consolidate and transfer knowledge. You can track deliverables, due dates, priorities, resources, dependencies, and more in a shared visual context. And when things change, you can make adjustments quickly, and immediately clear to everyone.
Communicate more effectively
Solve issues such as missing data, miscommunication, and redundancy, integrating all information related to a concept, project, or people, places, and platforms plan into a unified dashboard map that shows you and everyone involved in the big picture and small details in the same view.
Manage from idea to implementation
Go from brainstorming to planning and executing in one app, and turn ideas into action … right before your eyes.
Note: 30-day trial version.