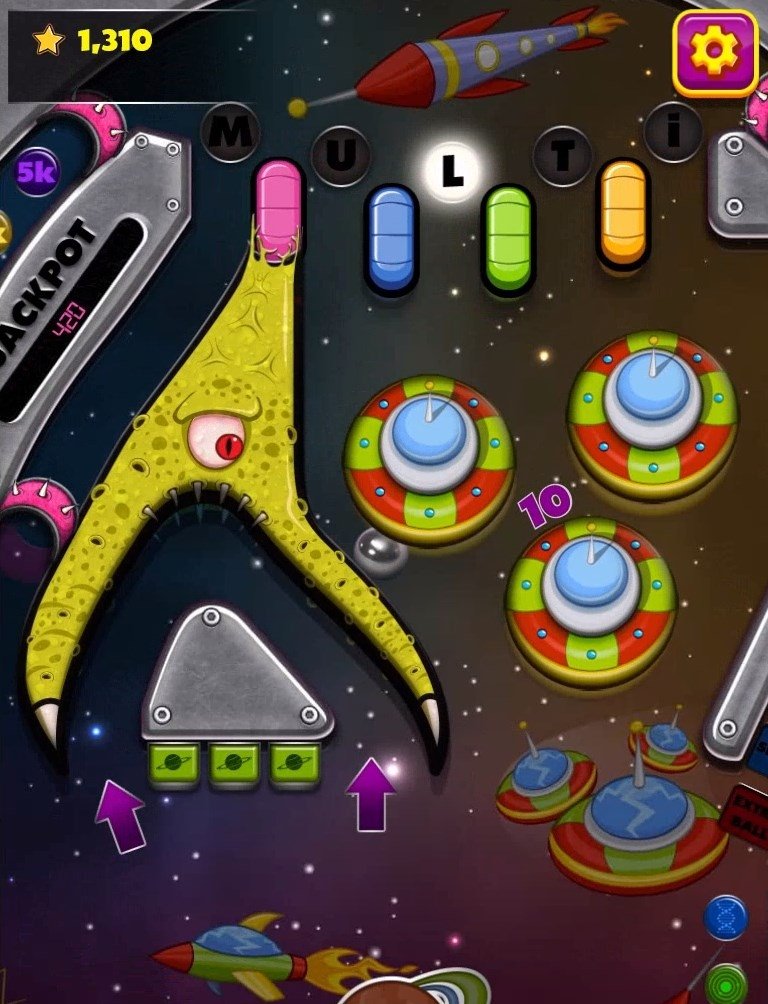 If you grew up in arcade halls during the 80s and 90s, you sure have great memories of pinball machines. This classic game never dies and continues in its digital version for PC from the mythical Full Tilt! Windows 95 Pinball.
There are dozens of PC pinball options available, but today we present one of the simplest: Pinball Space.
A pinball set in space
We are facing a single pinball table without complications or customization options. As a possible configuration, it only allows you to delete or keep music and sound effects.
Upon installing and opening the game, the player will encounter a pinball set in space, with a starry background, a spaceship and a big green alien. To play, just use the keyboard arrows: the lower one to launch the mechanical ball and the left and right to use the paddles. As in any pinball, the objective of the game is to get the highest possible score by keeping the ball on the table and throwing it against its different elements. The game will end after losing three balls.