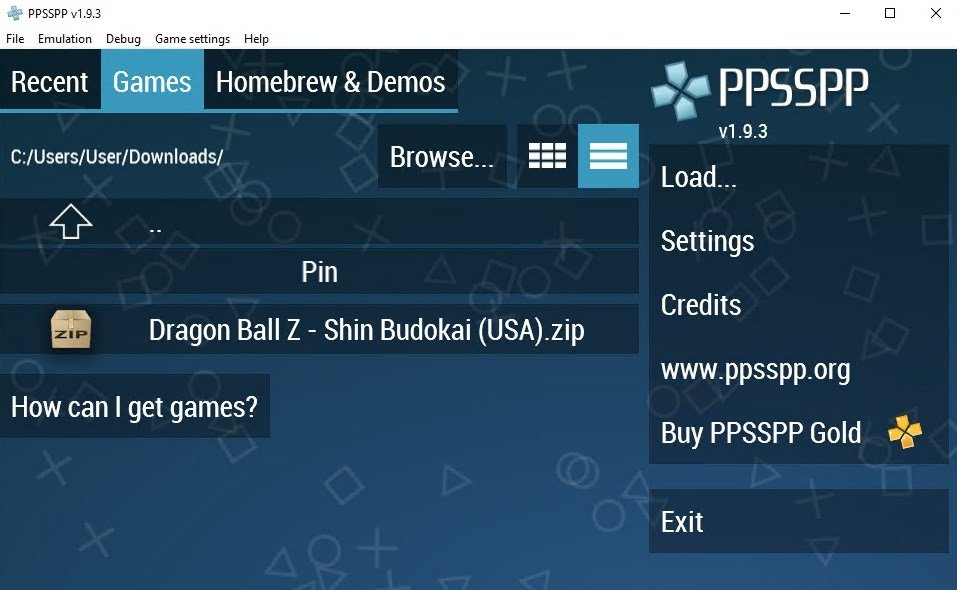 Now that portable video game consoles are back in fashion with the launch of Nintendo Switch, that kind of hybrid between a handheld console and a desktop console, it is worth remembering one of the most mythical video game platforms such as the PSP or PlayStation Portable launched by Sony back in 2004.
The best PSP emulator.
Although it never achieved the commercial success of its maximum competitor, the Nintendo DS, it sold more than 80 million units throughout its ten years of life (it was discontinued in 2014), leaving us hundreds of titles to remember, and that now we can enjoy again on our PC thanks to PPSSPP, the best PSP emulator for Windows, although it is also available for Android, in APK format and that you can find on Google Play, something not very common with this type of apps that usually disappear from the store. There is a version for macOS and finally one for iOS that allows you to play PSP games on iPhone or iPad, although in this case it requires having the device jailbroken.
How to install PSP games on our PC?
Once you have this emulator installed on your computer, you will have to do a Google search to find the ROMs of your favorite games since the download does not include any title by itself. These usually come in CSO format, which is like a compressed ISO for PSP and they barely weigh a few MB so you will have them downloaded in the blink of an eye.
Once you have downloaded the game you want to play, simply copy the file to the folder where you have unzipped the emulator. Then, run the PPSSPPWindows or PPSSPPWindows64 file, depending on your operating system, and load the game from the menu. That's it, in a few seconds you'll be playing a classic on this portable platform with the original graphics and controls.
What games and ROMs are available for PPSSPP?
Well there are a lot. Keep in mind that there are about 900 playable games for this console. Not that all of them are available for download as ROMs, but the vast majority are, among which we can highlight:
Disgaea
Ridge Racer
Worms
Patapon
Soul Calibur
Burnout Dominator
Mortal Kombat
Little Big Planet
Final Fantasy VII: Crisis Core
Monster Hunter Freedom Unite
GTA: Vice City Stories
You should also know that this emulator accepts to play with tricks and cheats. Now, you will need to use one of the online guides that you will find on the Internet. These explain the process to activate tricks in writing but also on video: YouTube is full of video tutorials.
What is the best version of PPSSPP?
Well, there are two versions available: the classic, whose download we offer here, and PPSSPP Gold. What is the difference? For technical purposes, none. The Gold it is simply a paid edition in which you offer financial support to the author of this free emulation software (which, by the way, is the same as the Dolphin Emulator) and feel better about yourself for having contributed to its development. But in no case will you be downloading a faster or more powerful version of this PlayStation Portable Simulator Suitable for Playing Portably.
What's new in the latest version
Performance and compatibility fixes.