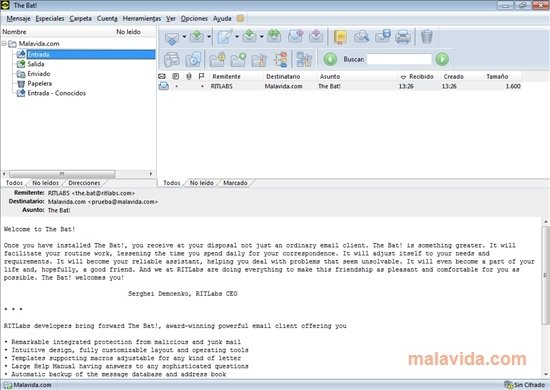 Mail managers right now have an undisputed king, Microsoft Outlook, but there are others that try to eat ground like Thunderbird or this The Bat!, a classic among email managers that he wants to return to occupy his rightful place.
The best secure email client
For it, The Bat! incorporates a series of correction dictionaries, support for hardware authentication with eToken Pro e iKey1000, encryption of transfers by PGP, and even biometric authentication (if used The Bat! together with your server). But not everything is security, it also includes a sober and usable interface and as a nice touch, convert any emoticon in an image.
Like any good email client, it allows the display of HTML, facilitates the performance of the antivirus, allows to include firms easily and do backups directly from the program itself.
In addition, with the intention of covering the professional field smoothly, The Bat! is perfectly compatible with Microsoft Exchange.