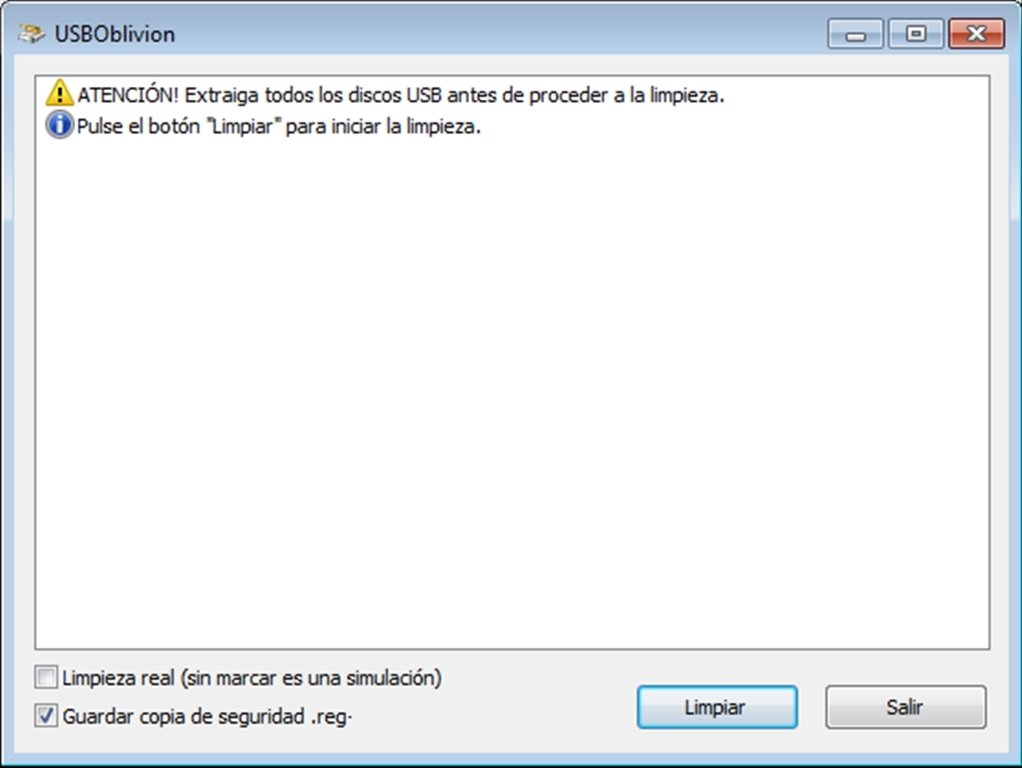 USB memory sticks have become an essential tool for working with the computer and moving data from one place to another. Every time we connect a USB device to our PC, a series of data and records are stored in the system. USBOblivion is a free utility that allows remove any trace of device connection on the computer.
Delete connection history of devices
USBOblivion it's a program portable, very easy to use that completely clears the history of device connections that have been made on the computer. This can be very useful if we do not want our boss to find out that we have connected a USB to the company computer, for example.
Main features
USBOblivion no installation required. When executing the program we will only see two buttons and two options. One of the buttons is for start cleaning and the other to exit the application. As for the options, USBOblivion allows us:
Make a cleaning simulation, so let's see what the changes would be, before we delete that data.
Save a backup copy of the Windows registry.
When we click on the clean button we see the list with all the actions that USBOblivion is performing on the system.
Free download USBOblivion and erase the trace left by your USB memories.