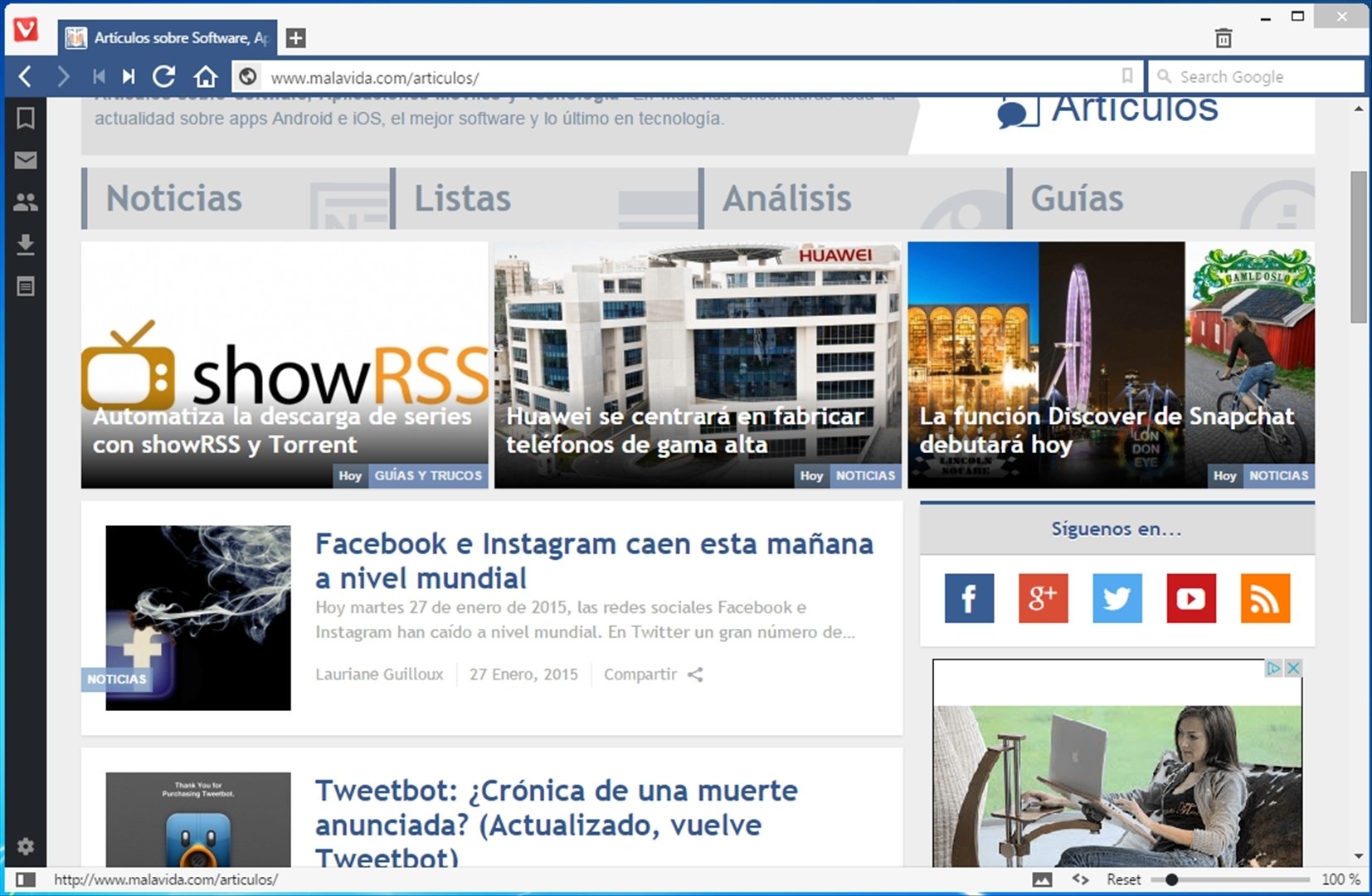 If you want to have a browser built with the user in mind, let it be flexible and full of features, You must try Vivaldi. This is the browser used by the former CEO of Opera and his friends.
A user-centric web browser.
A possible candidate to enter the browser wars
Jon S. von Tetzchner, who co-founded Opera in 1995 and is now a former CEO of the company, is responsible for the development of this Chromium-based web browser, whose ultimate goal is meet user needs. Even the most advanced!
To do this, it includes a good number of features, many of them inspired by Opera, and promises the development of many more. Highlight:
Quick Commands: sign in with keyboard shortcuts to settings, open tabs, history …
Notes: better organize your navigation using labels and notes.
Speed Dials– Take advantage of the bookmarks panel to access your favorite sites more quickly.
Tab Stacks: It allows group multiple tabs related under one.
With these functions and those to come, Vivaldi is a possible candidate to participate squarely in the battle in which browsers like Chrome, Firefox or Internet Explorer are immersed, although that still has a long way to go.